I've been sooo busy lately that I barely have time for anything. I wake up, have breakfast while 'harvesting my plants' on fb and start working on my thesis. It's due in a couple of weeks and time's really moving fast. It's just zooming by and before I know it, I'll be handing it up, yvonne will be in melbourne, I'll be going to sydney for a week and after I get back, eeling will be in melb for her getaway holiday.... wheeeee!
The only 'rest' time I have is when I have my meals, take a nice warm shower, waste time on fb and entries like this and at night when I go to bed and try to get a good nights rest. It's just another few weeks to go and I'll be done so I'm trying to work as hard as I can.
I took the night off yesterday after a whole day of tutoring at uni to watch a movie. We decided on Surrogates since we've been watching comedy/chick flicks lately (we went to watch couples retreat last week). I know it came out ages ago..
Even though the movie wasn't action packed and all, I liked it cause it was different. It was sooooo futuristic with all the surrogates taking over the world. Everyone had surrogates. Noone did anything for themselves anymore. You just lie down, use your brains and your surrogate did everything for you. Your surrogate can even rape another person for the fun of it! You could look fugly in real life, noone would give a damn cause your surrogate would have the boobs and perfect skin that you've always wanted. I won't spoil the fun if you haven't watched it but if you want something different, it's a nice watch.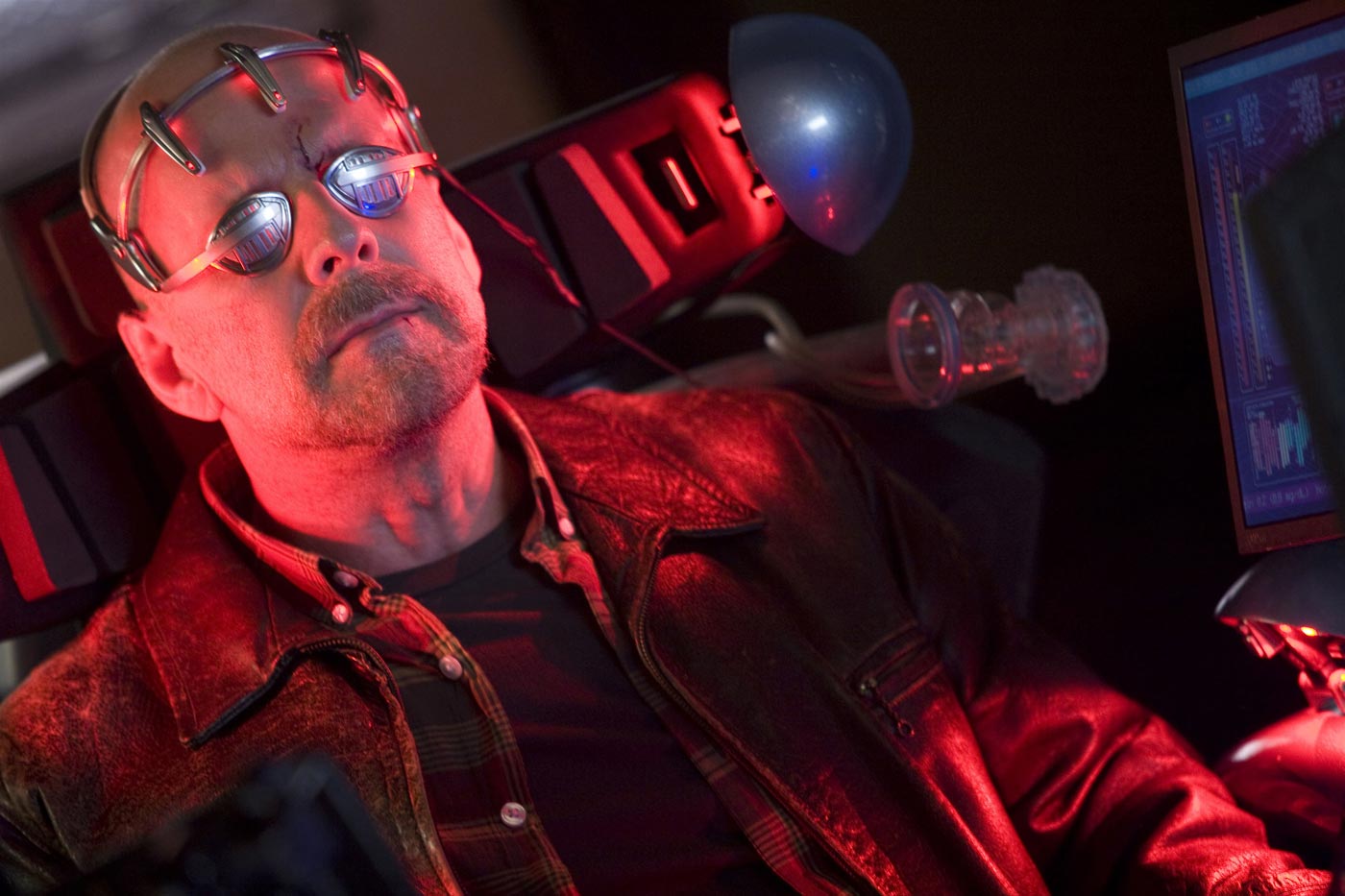 if you had a surrogate, this is how you would control it. be it him or her. always dreamed of having boobies, your surrogate can.
cause your surrogate is living the life for you, it's out and about all day. and we all know that nothing lasts forever. not even machines. so if they're low on battery, they've got chargers all around the city in case you need that 'quick charge'. coffee won't work for gadgets you see...
human or surrogate. go figure.
after watching surrogates, i think i need an extra me. I wouldn't mind one if it could do some work for me while I get my extra rest... Imagine my surrogate taking the bus to uni and tutoring my classes. haha...maybe not...
miles away, joa turned 22. Wheeee... almost everyone is old now
happy birthday joa!! hope you had a blast! from the pictures in fb, looks like you did! miss you loads!
till the next one,
it's time to get back to my thesis...